bluesilverkdg
It's been an exciting time at Casa de Kimmy el Nuevo III.
I'd gotten this six-foot tall cat tree for the girls a month or so ago and was all excited about it. Sadly, I was evidently more excited about it than they were, because for the first month, they wouldn't go near it. I finally resorted to sprinkling catnip and treats on it, and lifting them up on the ledges. They were totally unimpressed.
Then, the other night I came in and couldn't find Misty. I searched the house up and down, when finally I realized the little rat was up on the kitty condo.
Yep, just pretty as you please, perched right up there.
Oreo finally decided that her sister didn't need to have all the fun, and she soon took up in it, too. There are pictures of that under the cut.
But last night, we had excitement of a different kind. I've written about my Porch Kitty that I feed outside? He usually comes by to eat around 9:30-10 or so. I try to catch a glimpse of him, but if he sees me, he runs off immediately. Still so wild. :-/ So last night, I see gray fur, a big bushy striped tail and....then I realize, it's not Porch Kitty. I had this little guy eating out of his bowl.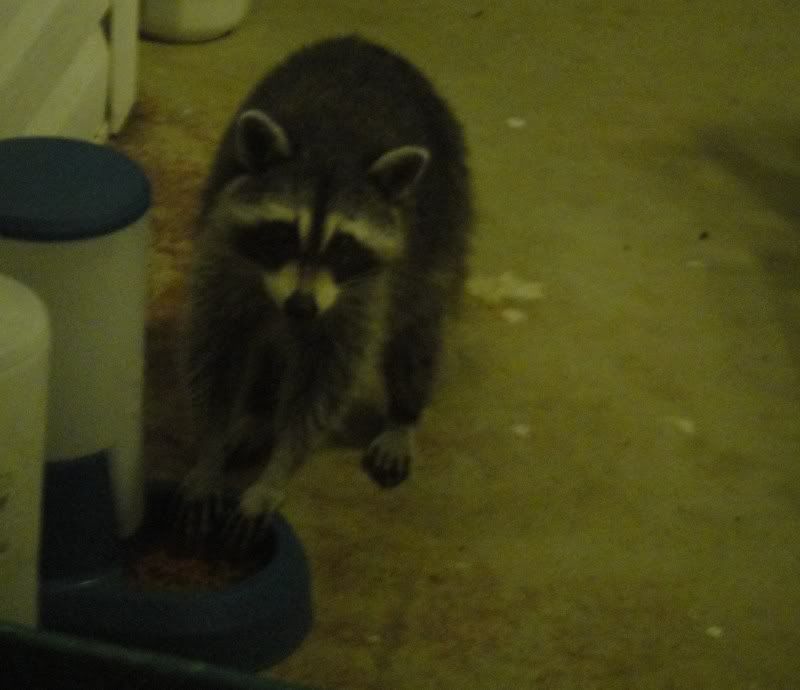 Then TODAY, I found this...
This place is like continual excitement.
Oreo on the cat tree...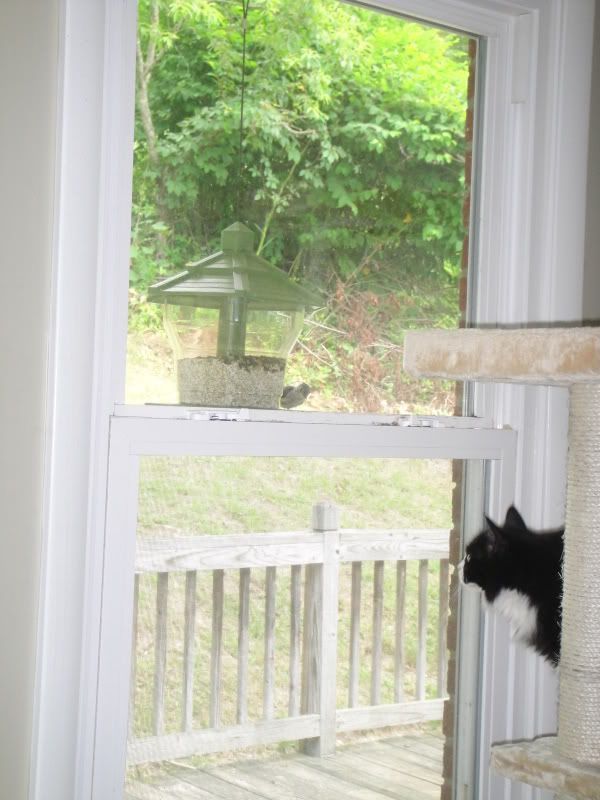 My prized first tomato..
I don't ever remember having a tomato this early. It was absolutely delicious.
I grilled some green tomatoes, too.
Going to the backyard to pick dinner is just about the best thing ever. Raccoons are pretty cool too.