Profile

Ramblings of the confused
Are we there yet?
Free Account
Created on 2017-04-10 15:46:20 (#3016347), last updated 2017-04-13 (22 weeks ago)
52,527 comments received, 2 comments posted
2,437 Journal Entries, 353 Tags, 0 Memories, 6 Icons

About

Mini Bio
Buying me presents is quick, easy and most of all FUN!
So fascinating your head might possibly explode.
I'm finally updating my bio for the first time in years. I figured it was time. I'm still Kim, but I no longer live in Knoxville, as was previously listed. I'm living the dream in Asheville, NC. After wanting to move here for years, I finally took the plunge and absolutely love it here. As you can probably tell from my interests, I'm a MAJOR music lover. If you're passionate about what you listen to, I'd like to hear from you. I'm fairly rational about adding people to my friends list, although I have a pretty low tolerance for stupidity. Please keep in mind, this is a drama-free zone.
Also, I request that if you do add me, please drop a comment telling me who you are and how/where you found me. It just confuses me sometimes when I see a new friend added with no intro, and I have no idea where you came from.
OK.
I love quiet evenings by the fire, long walks on the beach, romantic trips to the mountains, candlelit dinners....oh no, no...wait. Wrong forum.
What I ACTUALLY love is intelligent conversation, good music, good art, good food, crisco twister, sleeping all day, laughing until my face hurts and sloppy kisses from my dog. Or sloppy kisses from an appealing man...either way. (I want to leave this in here, because it's cute and kinda funny, but it should be noted I've not had a dog in a long time. That lets you know how old this bio is.) I was a feline in my former life. Catnip turns me on. And I really do like long walks on the beach, although I'm more likely to pelt you with a sand crab than hold your hand.
I totally rock at board games like Scrabble or Trivial Pursuit, but suck at Monopoly, because I can't stand to see my friends lose all their money. I take delight in simple, mundane things like bird feeders, new pens, purring kitties and soup. My life is frequently more exciting than I wish it was. I am one of the kindest people you'll meet, but don't you DARE write "their" instead of "there" or "u" for "you" unless you want a mighty tongue-lashing (and not of the good kind.)
I have a sleep disorder (a form of sleepwalking), which will frequently be discussed in my journal. While I welcome questions concerning it, please don't ever suggest I somehow attach myself to the bed, lest you wish to receive yet another tongue-lashing.
While I have no human children, I am quite fond of my animal babies and speak of them frequently as though they WERE my children. If you're the type who thinks it silly when a girl calls herself "mommy" in relation to her pets, you probably don't wanna read my stuff. I'm a girlie-girl, but I love bugs and lizards and digging in the dirt and I can be a total tomboy (while wearing pink lip gloss, of course.)
I didn't eat meat for about four years, except for an occasional foray into fishdom. However, upon my move back home, I remembered that my family even puts meat in the salad and it was difficult to avoid. So, I did partake in the meat again for a bit, but I can't really say I ever enjoyed it. I grew up on a farm and the animals were my friends and pets. I knew exactly which cow was on my hamburger bun and...that was disturbing. It's still difficult for me to separate the meat product from the animal it comes from. So, I have re-devoted myself to a pescetarian (fish only) lifestyle. Is re-devoted a word? If not, then I made it up. W00t. I'm very happy to not be eating animals again, although if you do, that's your business and I'm not going to fuss at you for it.
The past year has been one of flux for me. My mother, who was my best friend and confidante, passed away in November 2010 after a year-long battle with cancer. Her illness and subsequent death was devastating for me, but it also made me realize how strong I can be. And going through hell on earth has made me appreciate so much more and view life a lot differently. I'm a changed person, I think mostly for the better. Little things that used to bug me, really don't anymore. I'm much more patient and calm. But I still miss my mom every single day, and I think of her so much. I had the best mom anyone could ever ask for, and while I'm grateful for the time we had together, it just wasn't enough.
So..
In a nutshell:
Female, straight, liberal, petite, open-minded, appreciative, mostly vegetarian, paradoxical, musical, passionate, hyperactive, thrill-seeking, creative.
This journal is my release from stress (and I frequently release stress IN the journal), so please try to keep it friendly and positive. I've not yet had a real problem with idiocy, so lets not try it out, eh? I have now gone primarly friends-only, but if you'd like to be added, please drop me a comment letting me know why, k?
I am indeed, the hostess with the mostest.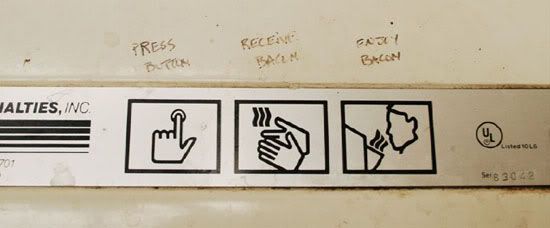 Swiped from
adudeabides
*HUGS* TOTAL!
give bluesilverkdg more *HUGS*
Get hugs of your own



In loving memory of Dexter the sheepdog, 1997-2005.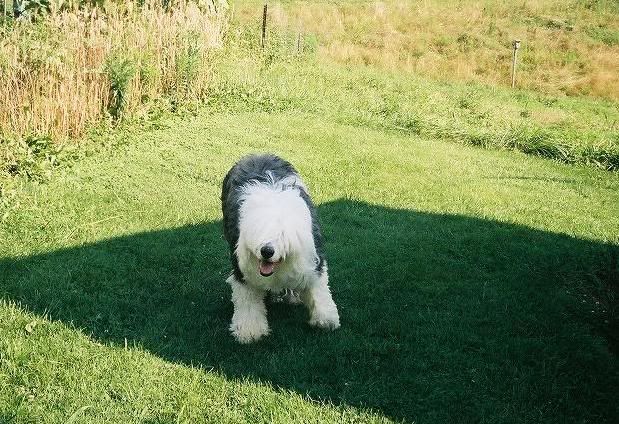 The four kitty babies.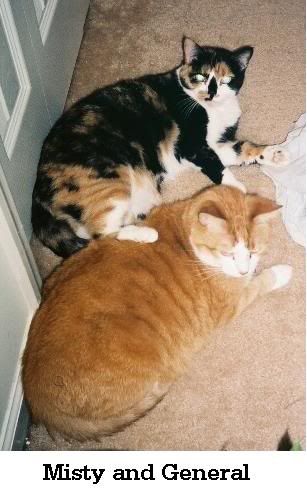 Sabrina, 1998-2008.

Dedicated to my sweet General, 1997-2010.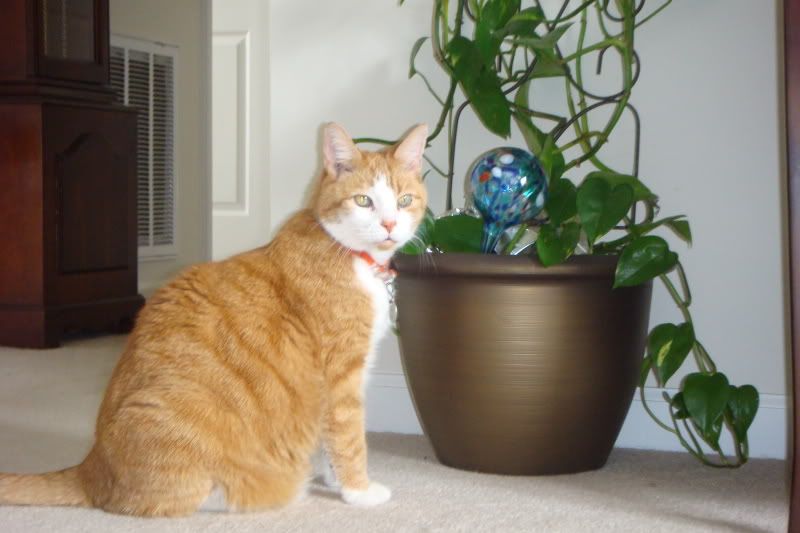 And the newbie, Trouble.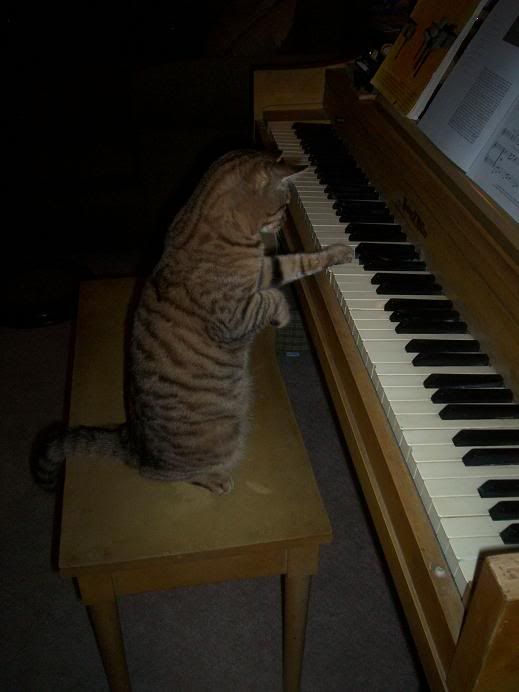 | | |
| --- | --- |
| Dislikes: | 55:ann coulter, being sick, bigotry, burnt-out lightbulbs, car trouble, cellulite, chimp smirks, cigarettes, competition, country music, cruelty to animals, dick cheney, donald rumsfeld, feeling insecure, fighting with those i love, george w. bush, getting lost, getting my hopes dashed, gnats, gullible people, homophobia, ignorance, judgemental people, losing things, meat, mice, migraines, mold, mortality, my neighbors, narrow minded people, out of focus pictures, pedophilia, people who can't drive, people who decide they dislike something without even trying it first, people who post gigantic pictures without using lj cut, people who think that george w. bush is smart, people who think thomas kinkaide is art, people who won't listen to reason, pepsi, poor grammar, poor spelling, rabid neo-cons, racism, rats, rednecks, sell-outs, smoking, spam, stains, stereotypes, stupidity, winter, wrinkles |


Designed by georgedorn and provided by Positronic Design.

Grab your own copy here.






Connect
80s music
,
amadeus
,
amusement parks
,
analysis
,
animal rescue
,
animal rights
,
anti-bush
,
antiques
,
aquariums
,
art
,
art history
,
asheville nc
,
bath and body works
,
beethoven
, being petite,
belle and sebastian
,
bernini
,
birds
,
board games
,
botticelli
,
brat pack movies
,
candles
,
cats
,
cedar point
,
chai tea
,
cheerwine
,
classical music
,
clocks
,
comedy
,
concerts
,
conversation
,
cookbooks
,
corsets
,
days of our lives
,
deathcab for cutie
,
decemberists
,
decorating
,
democrats
,
depeche mode
,
deviance
,
dogs
,
dreams
,
dresden dolls
,
duran duran
, east tennessee state university,
eccentricity
,
england
,
ethnic cooking
,
europe
,
european chocolate
,
ferris bueller
,
fetish
,
fishnet stockings
,
flowers
,
football
,
francisco goya
,
franz ferdinand
,
gardening
,
garter belts
,
georgia o'keeffe
,
german
,
goth
,
henna
,
hgtv
,
human rights
,
humane society
,
indie bands
,
intellect
,
interior design
,
investigation discovery
,
john cusack
, johnson city tn,
kissing
, knoxville tn,
kosher dill pickles
,
krispy kreme
,
kristin hersh
,
laughing until it hurts
,
lingerie
,
literature
,
live music
,
love and rockets
,
meditation
,
michaelangelo
,
middle eastern food
,
miniature golf
,
movie soundtracks
,
movies
,
mozart
,
naps
,
new pornographers
,
new wave
,
nirvana
,
npr
,
obscure music
,
obx
,
old english sheepdogs
,
one hit wonders
,
palindromes
,
photography
,
piano
,
pinback
,
pixies
,
poetry
,
politics
,
prince
,
psychology
,
quirkiness
,
rasputina
,
rem
,
roller coasters
,
sapiosexuality
,
satire
,
sedatives
,
sex
, sexy lips,
silence of the lambs
,
siouxsie and the banshees
,
sixteen candles
,
sleep disorders
,
sleeping
,
sleepwalking
,
spooning
,
stephen lynch
,
stilettos
,
switzerland
,
tasting
,
tchaikovsky
,
tea
,
teapots
,
textiles
,
the beatles
,
the cure
,
the features
,
the shins
,
the smiths
, tomato head,
toothpaste
,
true crime
,
united methodist church
,
vegetables
,
vegetarianism
,
victoria's secret
, vols,
water parks
,
wilco
,
wine
,
writing
,
yoga
,
younger men

People
[View Entries]

Communities
[View entries]

Feeds
[View Entries]

Subscriptions (0)

Linking
To link to this user, copy this code:
On Dreamwidth:
Elsewhere: