A new restaurant opened up in a neighboring town. They want you to...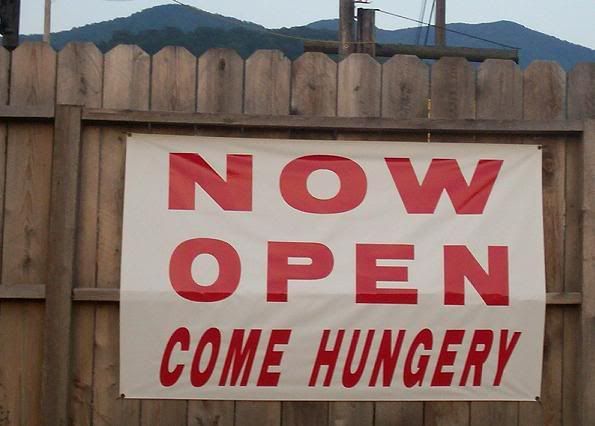 And this one does not even need a caption. It speaks for itself.
I just wonder, which member of the party are they roasting? :-) Speaking of pigs, who is going to see this new movie about Dubya? I'm torn. On the one hand, I'm sure it will be a total hatchet job, which you'd think would be enjoyable to watch. But on the other hand, I feel it's almost unfair. I mean, the guy is such an easy target, to skewer him is like shooting fish in a barrel. So, I'm not sure. I may wait until it comes out on DVD.
Until then, come hungery to the Republican party pig roast!